Some of our drivers only support loading od a single instance per system. This is usually due to a technical reason or indeed that it makes no sense to have multiples loaded which would use more memory and processing unncessesarily.
We cant stop you loading a driver twice in Crestron Home but we do Discourage you!! When you attempt to add a 2nd and subsequent drivers to a driver which only supports single instance we show this warning during the loading.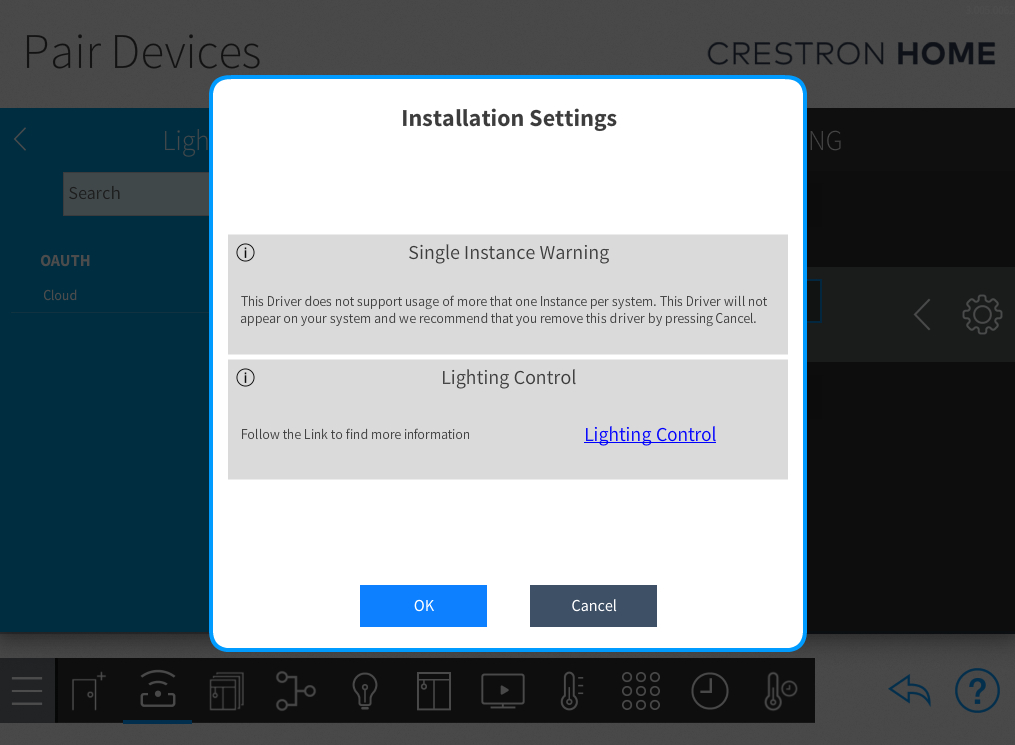 We recommend that you press cancel at this stage which will stop the driver being loaded to your system.