LCD becomes 2N Premium Partner

LCD becomes 2N Premium Partner,
We have had the pleasure of working closely with 2N over the last year on providing software that brings advanced features to the integration between 2N intercoms and Crestron Home.
This interface is intended to simplify the connection of your Crestron Home system to the popular 2N range of intercom hardware. Crestron users do not only receive video intercom calls on their Crestron panel, but they can natively control doors and gates with 2N devices through intuitive Tiles or Quick Action. They can also benefit from higher comfort and security thanks to new options for interconnection of the intercoms with other smart home appliances.
System integrators can now work better with intercoms relays and I/Os and add them to the Quick Actions. This makes door or gate control quick and intuitive from the Crestron panel or mobile app. With the support of the Crestron Actions & Events, the intercom events like Motion Detection, Noise Detection, or I/Os states can be linked with actions in other smart devices connected and managed by Crestron. The driver brings new customized scenarios and added value to the 2N intercoms and access units.
Two options are available based on the project type: Single home site or MDU
Our partner page on the 2N Integration Hub provides another resource for users of 2N looking to integrate with other systems.
This complements our own resources which can be found in our support section of this website
"It's great to be working with the team at LCD who make integration of our products more straightforward for our clients."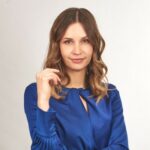 Radka (Lachova) Talianova
Technology Partner Manager