Meet the team Neil Silver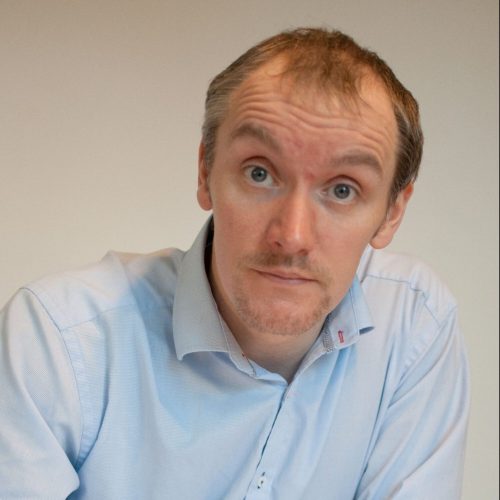 Experience
Early Days
Neil has been involved in sound and lighting from an early age gaining a NODA long service award for backstage work aged 16. Starting his first business providing sound , lighting and scenery for the formal school proms in the North East of Scotland. On moving to Edinburgh to Study Electrical and Electronic Engineering the opportunities for learning the industry and for business continued. Neil became involved in the Teviot Student Union management Committee and with the PFTS Private functions Technical Support alongside this he was involved in many large events both during the festival and the student year.
SI Sound and Light Ltd
DJing and events led into contracts for maintenance and installation of audio and lighting systems in a variety of venues throughout Scotland and the North of England. Controls and audio Visual controls started to become more of a requirement in events and hospitality venues and a period of focus on Lighting Controls for residential and corporate venues included a host of projects including the Newcastle Metro Centre, The National Nuclear Decommissioning Archives and the Scottish National Portrait Galleries.
Lighting Control
Lighting Controls work led to more general controls work with AMX and Crestron and a number of contracts for the large AV Integrators AVI-SPL and AVMI.
In 2014 Neil became a Crestron CSP following succesful completion of the CTI exam and in 2015 attended his fist Crestron Masters in ULM in Germany.
Eager to embrace modern software development practices Neil became one of the first to pass Crestrons Simpl# certification in 2016.
LCD
Large projects for Zurich International, Microsoft and Deloitte started to require Neil to expand and work together with other CSP's in the industry on a per project basis which lead to a permenant expansion of the Custom Programming arm of LCD.
The Software Development team was brought into exsistence in 2020 and has now grown to a full time staff of three introducing software products to the market in our succesful range of Crestron Home Drivers and our internal tools allowing the custom programming projects to benifit from our tools.
Qualifications
Crestron Programmer Qualifications:
MastersTechologyArchitect
Masters Gold Level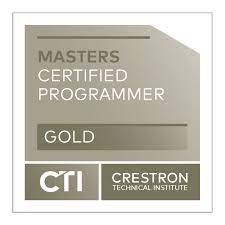 Simpl#(C#)Certification
NVX/DMC-E
FusionProgrammer
DSP:DanteCertifiedLevel1
QSYSLevel201 Certification
BIAmpTesiraCertification
ZoomCertifiedAssociate
Avixa Certified Technology Specialist
AMX Control Programmer Certified(ACE)
SQA Design & Verification of Electrical Installations BS7671:2008
LIF- Lighting Design Certificate 2009
BEng 2nd class Honours in Electrical and Electronic Engineering (University of Edinburgh)
Interests (when not being a Crestron Programmer)
Climbing
Neil is a Climber and has climbed all over Scotland , England and the Alps. His passions is for winter climbing on Snowed up rock and Ice. Neil has climbed a number of new routes in Scotland including one on Ben Nevis and one on Beinn Bhan
Music
Neil has played the Trumpet and Cornet since aged 7 and for a ten year period was active with Whitburn Band ( a top quality brass band) competing in the Albert Hall and the National Finals on multiple occasions. More recently Neil has self taught himself the Guitar.
Tennis
Neil plays in Musselburgh Tennis Club in the East of Scotland leagues the MTC mens 3rds are the current Divison 10 Champions! Alongside personal play Neil is also a qualified level 1 coaching assistant.
Languages
Fluent English and French
Fun Fact
Neil knows how to driver a steam engine having learned from his Dad !!